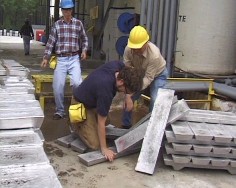 Product Code: HSTR

Running Time: 15 minutes

Language: English

Version: Standard




Whether you work in a hot environment or you're outside on one of those "dog days of summer", this program shows viewers how to recognize and respond to various heat-related problems. Featured are several scenarios with some of the physical symptoms and appropriate First Aid procedures for each illness.


Heat Rash, aka "prickly heat".

Heat Cramps.

Heat Exhaustion.

Heat Stroke.

General precautions and getting acclimated to hot environments.