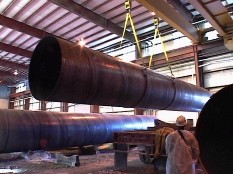 Product Code: ICS


Running Time: 21 minutes


Language: English


Version: Standard



Crane operators must be committed to moving loads in a safe, controlled manner in order to avoid injuries and property damage. This program demonstrates the safe work practices and precautions necessary to keep these employees and their co-workers out of harms way while cranes and hoists are being rigged or operated.


What to look for when conducting a pre-operational inspection.

What the three common types of hitches are.

How sling angles affect the force of the load.

What to do before lifting a load.

How to safely lift and move a load.